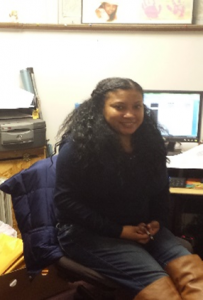 Jeanette Rolon is the new program director in our Youth Department. Her first day was January 20, 2015.
Jeanette has fifteen years of experience in increasingly responsible roles within the nonprofit sector at several organizations. In her most recent position, Jeanette provided case management to families to enhance the quality of their daily lives. Her experience is enhanced by the love of her community and previous youth experience. She is currently working on her BA in Human Services in her spare time.
As Program Director, Jeanette is responsible for the overall management and supervision of social, educational, and recreational youth programs (after-school, Boys Scouts, Girl Scouts and summer camp) in accordance with the goals and objectives established by the Board of Directors. She reports to Yvette Kenner, executive director. Specifically, Jeanette will lead our efforts in these areas:
Work with ED and staff to carry out SPNM policies and procedures for a cohesive and comprehensive program for youth ages five through seventeen.
Planning, developing and implementing educational and recreational activities.
Providing support to youth staff in the areas of planning, management, program execution and communications.
Maintaining harmonious atmosphere, employing nonviolent conflict resolution techniques.
Fostering relationship among individuals, churches, and community organizations.
Fostering relationships among local schools, universities, businesses, and government entities to enhance the development of Louie's Place.
We are delighted to welcome her to the SPNM team. If you see Jeanette around the building, be sure to welcome her to the company.