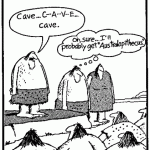 Join us February 7 at 1:30 for the 8th Annual Spelling Bee to raise funds to support the on-going work of SPNM. Mario Hilario of NBC 10 will be Master of Ceremonies.
We hope you will find two friends and create a three-person team and participate in the Bee. You can gather a team from your friends, your church, your workplace or another group or organization. After you've gathered your team, invite everyone else you know to come to Calvary Baptist Church on February 7th to cheer you on. (If your spelling falters, they can even pay to get you back in the competition.
The cost to sponsor a team is $200. Call Yvette at 401.461.7509 to register.
Come support this vital community outreach program!